Garikai Tirikoti
Townsville Concert 10th of Dec
Come and experience a sound so majestic ,a sound so powerful a sound so beautiful from the Motherland Africa . A traditional sound of the Mbira live in Townsville from the Best Mbira player to come out of the Southern Hemisphere. Garikai Tirikoti all the way from Zimbabwe will be live here in Townsville on the 10th of December 2016 supported by Simba Mushete and Echoes of African music all the way from Sydney, Felix Machiridza Zambezi sounds all the way from Canberra and Tichawona Noble Mashawa from Brisbane . Supporting and performing at this epic event is non other than Spirit of Africa and Drumbumba. It's going to be Epic !!!! Tickets will be on sale now , don't miss out!!!!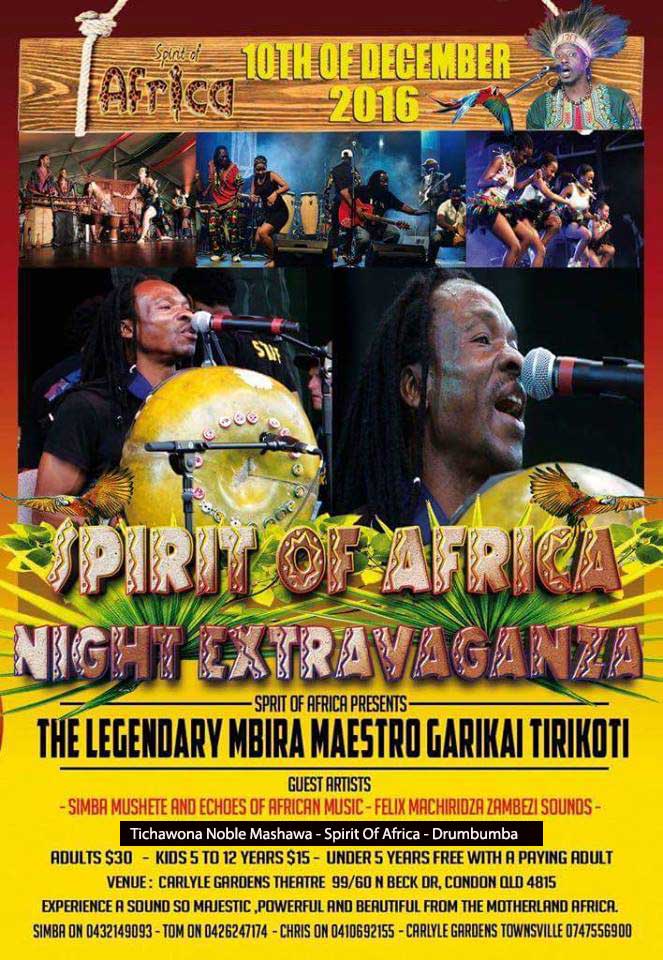 Purchase Tickets
Purchase Tickets
Garikai Tirikoti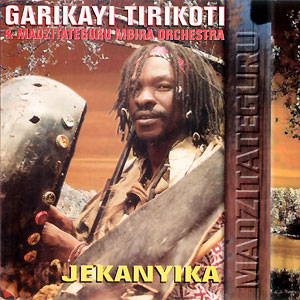 One of the most respected and revered Mbira Players inside Zimbabwe the home of the Mbira.  Garikai's speed and skill have made him legend in the Mbira family. Garikai who is also an Mbira techniquition makes his Mbira's from the mubvamaropa tree
This performance is not to missed
Traditionally since ancient times when Mbira's played in a circle or in a jam session the Mbira's would be of the same tuning.
Garikai is hailed as the first in Zimbabwe to explore mbira in different tunings played as an ensemble,  To have high low Mbira voices while the main melody is played by the mid-voiced mbira. A truly unique and magical musical exploration
Performing in Townsville on the 10th of December 2016
with these very talented musicians
Simba Felix Machiridza
Mbira, Marimba, Drums Guitar
 Zambezi Sounds
Tichawona Noble Mashawa
Mbira, Guitar, Bass , Cajon, Percussion, Vocal
Simba Mushete
Bass, Marimba, Percussion, Vocal
Simba Mushete & The Echoes Of Africa